abss, new name for MYOB
same know-how, better service
From 1 Jan 2018, MYOB in Hong Kong have been rebranded as abss. All functions of MYOB have been kept in abss accounting system (abss Accounting v. 24, Premier and Premier Plus v.19). In addition, abss provide additional service (abss Webstore, abss BI4Cloud) for Hong Kong MYOB users.
---
abss Webstore
Did you have e-commerce platform? Could your customer pay your sales invoice directly in your e-commerce platform? Could your e-commerce platform integrated with your accounting system?
Webstore templates ready to use
Your prospect can browse from any devices, i.e. computer, mobile phone, tablet. abss Webstore provide responsive templates, let your website look great in any device.
Payment gateway ready
Worried how get paid from your e-commerce? abss Webstore have already connected with multiple payment gateways, e.g. PayPal, eGHL, iPay88…
Integrated with abss accounting software
When Your abss Webstore have connected with your latest abss accounting system, your desired item's detail will be uploaded automatically. On the other hand, Webstore sales order will be downloaded in your abss accounting system directly.
No additional Cost
Monthly charge cover all webstore expenses, i.e. hosting fee, storage fee, payment gateway setup fee…etc.
---
Enhanced abss Premier Plus, Premier, Accounting
Integrated with abss Webstore (Inventory, Sales Order, Customer)
With abss Webstore, your abss accounting system can upload your product information directly to your e-commerce platform in abss Webstore. On the other hand, new customer and sales order will be downloaded from abss Webstore to your ABSS accounting system.

Business Insights
In abss accounting system, new Business Insights let you analyze real-time key financial information (Available cash, Account Receivable, Account Payable, Cash flow, Profit and loss) with interactive tables and graphs.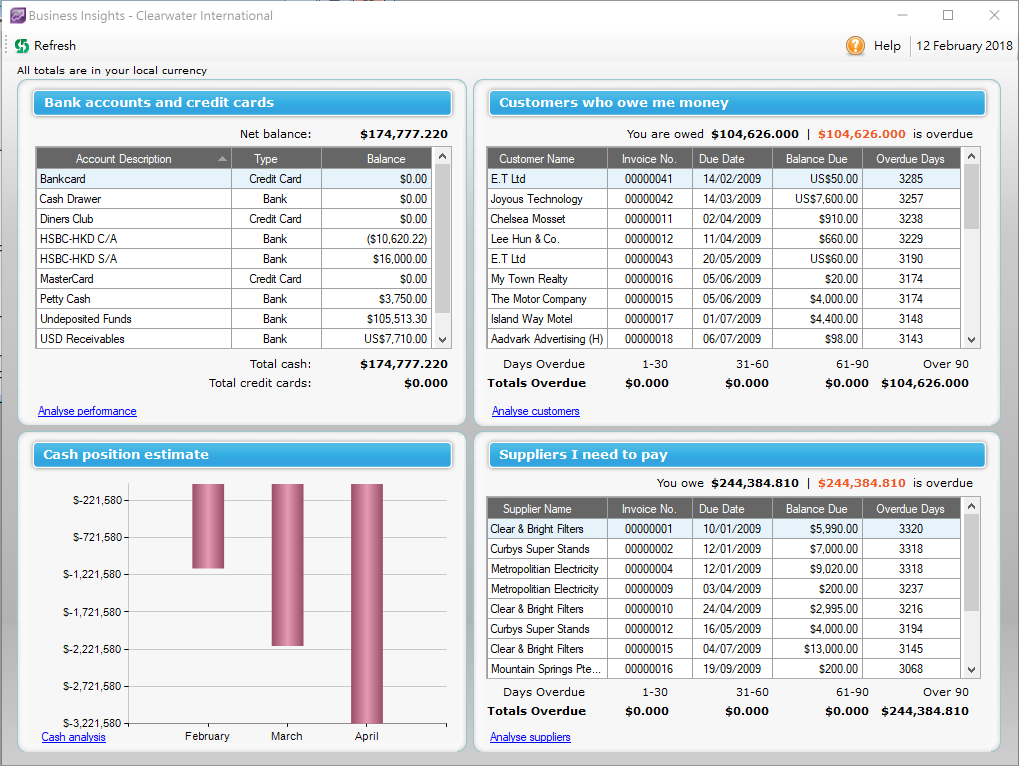 Small Action Button, Great Shortcut
New "Action" button in card window, it provides shortcut for you to navigate various function in abss faster to enter new sales, view sales register, view customer address in Google Map,…etc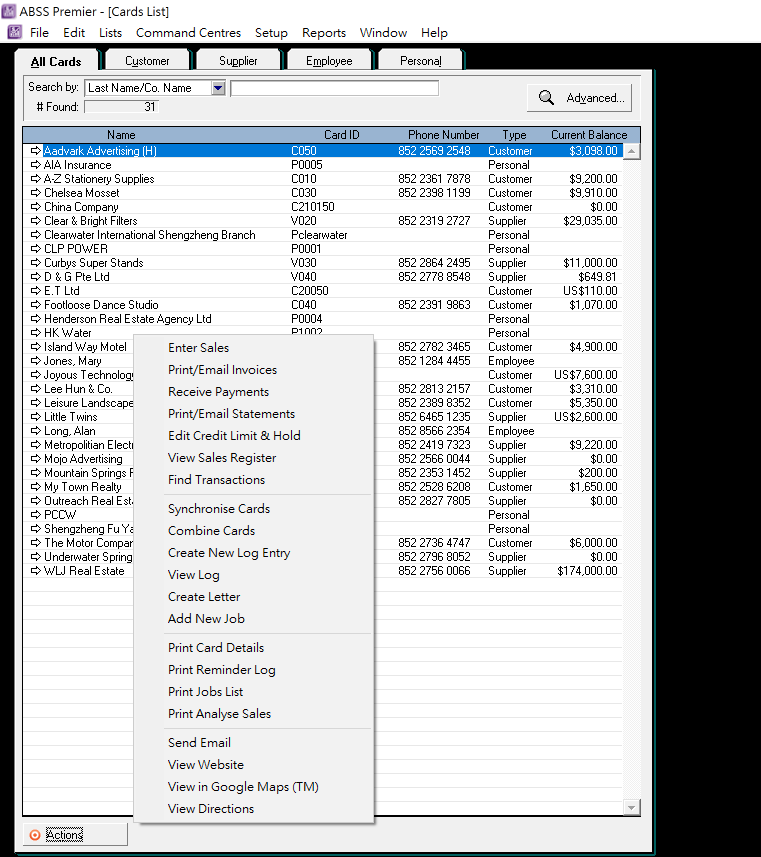 Great features kept you mind your own business easier
Many great features in MYOB, i.e. multiple currencies, multiple warehouse, auto-build item, budget, job management…etc, keep in abss accounting system.
---
abss BI4Cloud
Felt you limited by existing MYOB report? Want the desired report to receive automatically? abss BI4Cloud service provide more reports and visualize your company important data into dashboard and chart.
Further reports give your company more intelligence
abss BI4Cloud provide wide range of reports for user to visualizing your company key financial figure.
Dashboards and Visualization help understanding business more
Except original abss accounting system's Business Insight, abss BI4Cloud help user to make a customized dashboard. Management can summarize company key information in visualized way.
Set your own schedule for reports distributing
User can set schedule for emailing reports and alerts when some figure reach numeric filters in abss BI4Cloud